You are requested to submit any and all tickets within the submission period (if Yearly or Block bookings), or at least two weeks in advance to the date you wish to use it (if the booking is Ad-Hoc). This time is necessary, as each ticket (whether Block or Ad-Hoc) passes through several stages and layers of authentication, which must all be completed before you can use the space. The stages are illustrated below: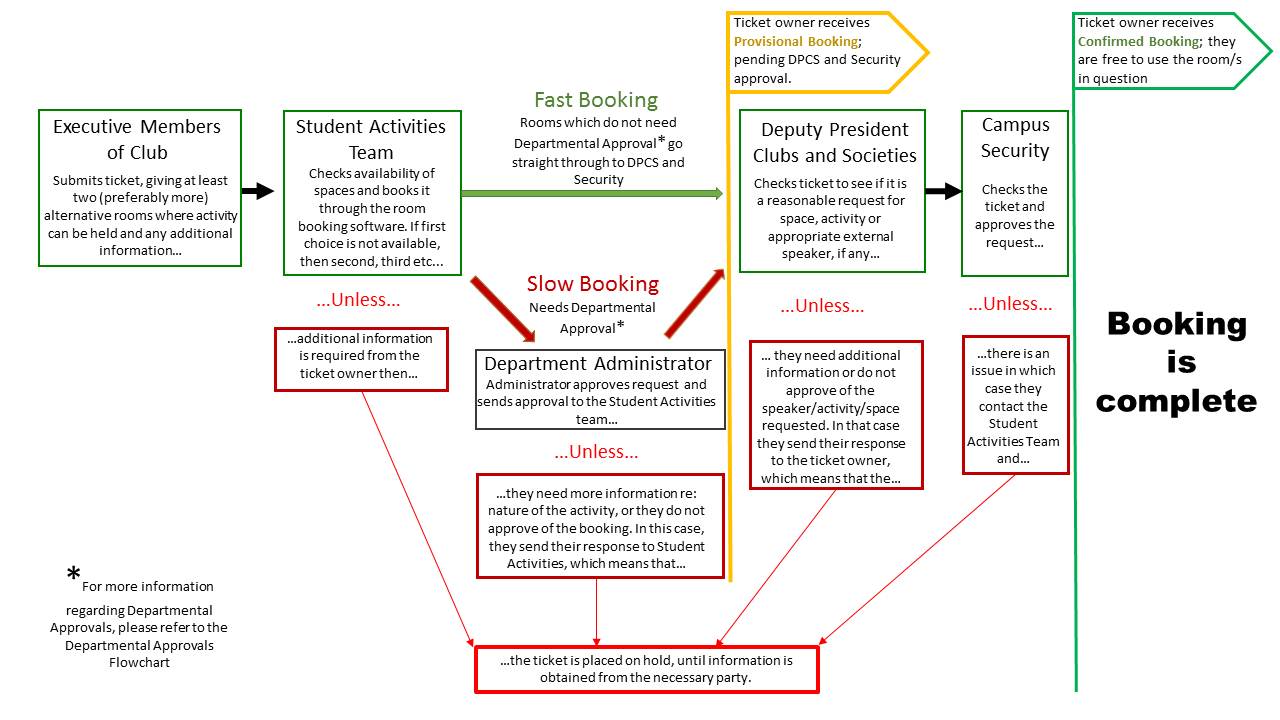 Usually, delays (because of a need for departmental approval) mostly affect requests for departmental spaces before 18:00 p.m., though there are certain spaces which always require approval. It varies from building to building, sometimes, between different spaces within the same building.
As ever, tickets are prioritized on a first come first serve basis. However, if there is additional information that has to be obtained, without which the space cannot be booked, that request will be sent out and the next ticket in line engaged with. As a result of that, sometimes rooms which were free at the time of initial booking, may no longer be free at a later time. This is inevitable, as we cannot hold up all tickets to wait for correspondence from a club or department. This is why, the more information on preferences you provide, the more likely it is that your ticket will be processed firstand with the majority of your choices granted.