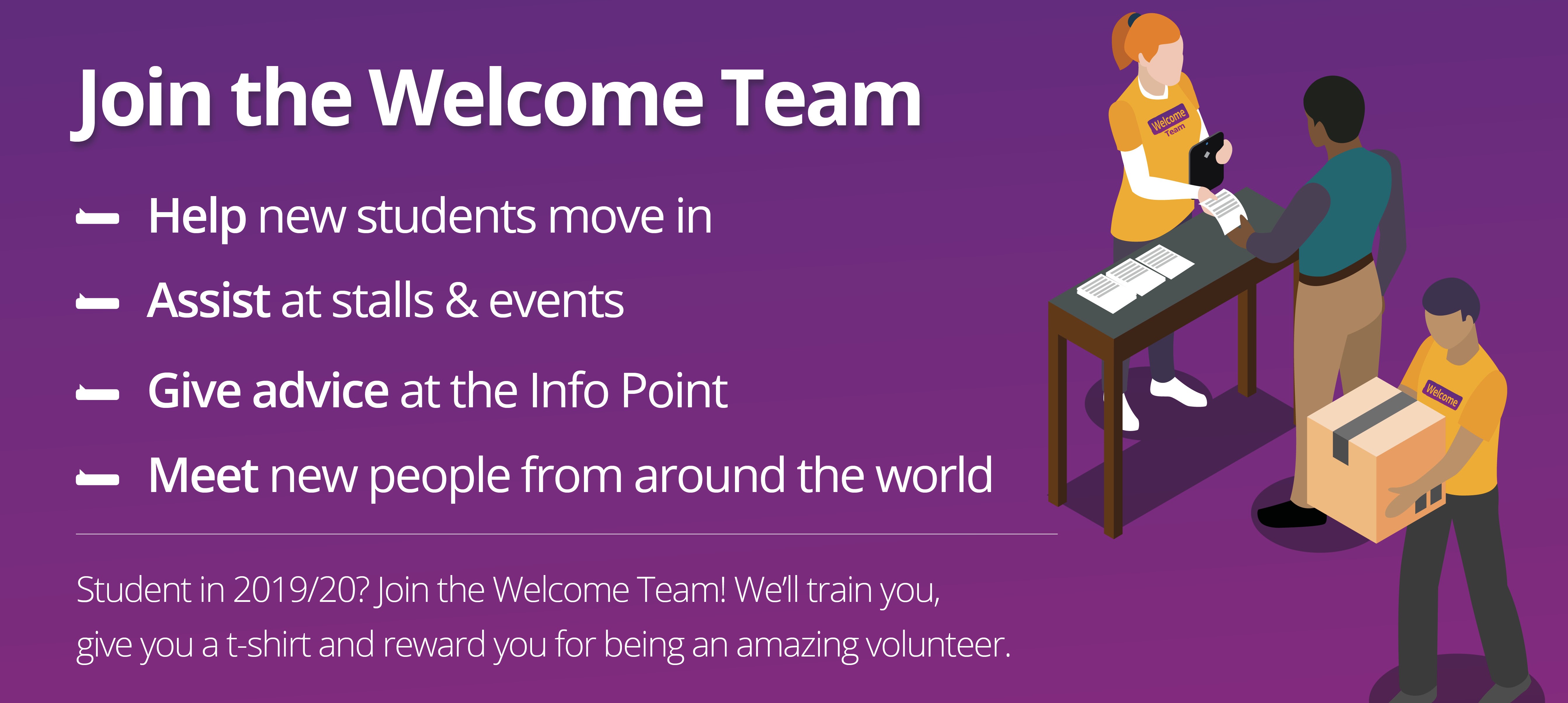 Student in 2019-20? Got a couple of hours free during Welcome Week? Join the Welcome Team! 
The Welcome Team is made up of current staff and students who support our new arrivals in their transition to Imperial College. Without these heroes, Welcome Week could not be a success!
When?
28th September - 6th October
You can volunteer to your availability! It could be everyday or just a couple of hours on one day! You can sign up to shifts that suit you. Shifts are a minimum of 2 hours. 
What will you be doing? 
Welcoming new students to the Imperial College Family
Helping new Students move in
Assisting at stalls and events
Giving advice and directions at the Imperial College Information Points
Meeting new people from around the world
What do you get in return from Imperial College Union?
The biggest thank you and forever gratefulness
A training package consisting of online and face-to-face training to get you fully equipped for the role
Entered into a raffle to win an iPad, £100 John Lewis Vouchers and £50 Amazon Vouchers
Invited to an exclusive celebration party at the end of Welcome week
The opportunity to meet other students
The opportunity to improve your skills
What do you need to do in order to become a Welcome Team Member?
Be excited!
You need to be/ have been a student at Imperial College
Complete the short application form
Attend our training session on September 25th 
Spread the word about the opportunity! The more and varied students we have, the better the Welcome
If you have any further questions please email volunteering@imperial.ac.uk.