Deputy President (Finance & Services)
Friday 18 May 2018
 So this is what a blog looks like… quite fancy. I know I have kept you waiting but I have finally decided to join my fellow Officer Trustees in writing one of these. I was just waiting for the right topic, and I think I may have just hit the jackpot. So spread the word and get people clicking so I can take at least one record off our DPE, Nick, for the most viewed blog. Now for the juicy news…
OUR BAR SUPPLIER IS CHANGING!!
After a complex and scrupulous 5-month process, the Union has decided to appoint Molson Coors as our draught and packaged supplier across all our bars. The 3-year deal will start on 1st August 2018, when our current contract with Greene King finishes.

Now for another exciting revelation…
WE GET TO NAME OUR OWN HOUSE CIDER
As part of the deal, Molson Coors has kindly allowed us to rebrand their House Cider which we will be stocking with whatever name and logo we want. Here is where we need your help! Get your creative juices flowing and let us know what you think we should call it. From Newton's Cider to Fructone (that is one for the chemists out there), let us know your suggestions and if you're lucky you might be able to order a pint of *Your Suggested Name Here* next year!
Please fill out the suggestion box to the right with your desired name, any reasoning behind it and your name (if you wish to be credited). We will then draw up a shortlist and let you have the final say in a poll which will be released in June. Please note, you need to be logged in to submit a suggestion.
The Panel chose Molson Coors due to the added benefits and greater value for money which they would bring to our members. These included:
A wider range of new and exciting products, giving you more choice and great deals 

More event support, including speed pouring machines and outdoor bars

New and increased number of taps across all our venues, helping you get served faster!

Increased training and support, for our hardworking student staff
The Panel was made up of several members of the Union's Commercial Services team and student representation from myself, Claudia Caravello (CGCU President), Rhys Smith (ICSMSU President and former Reynolds Duty Bar Manager) and Marin Tuleu (h-bar Duty Manager). We spent several months listening to bid presentations from the 10 suppliers, tasting new products and crunching the numbers, to pick our 5 shortlistees and from which we unanimously arrived at our final decision.
We used the valuable feedback that a staggering 748 of you gave in our House Lager Survey back in December. The main themes of which were around the products and product range we offer, the price and the quality of our offering. We are wholly satisfied that the new deal with Molson Coors will meet all of these and much more.
Some of the brands you will be able to see behind our bar from August are below.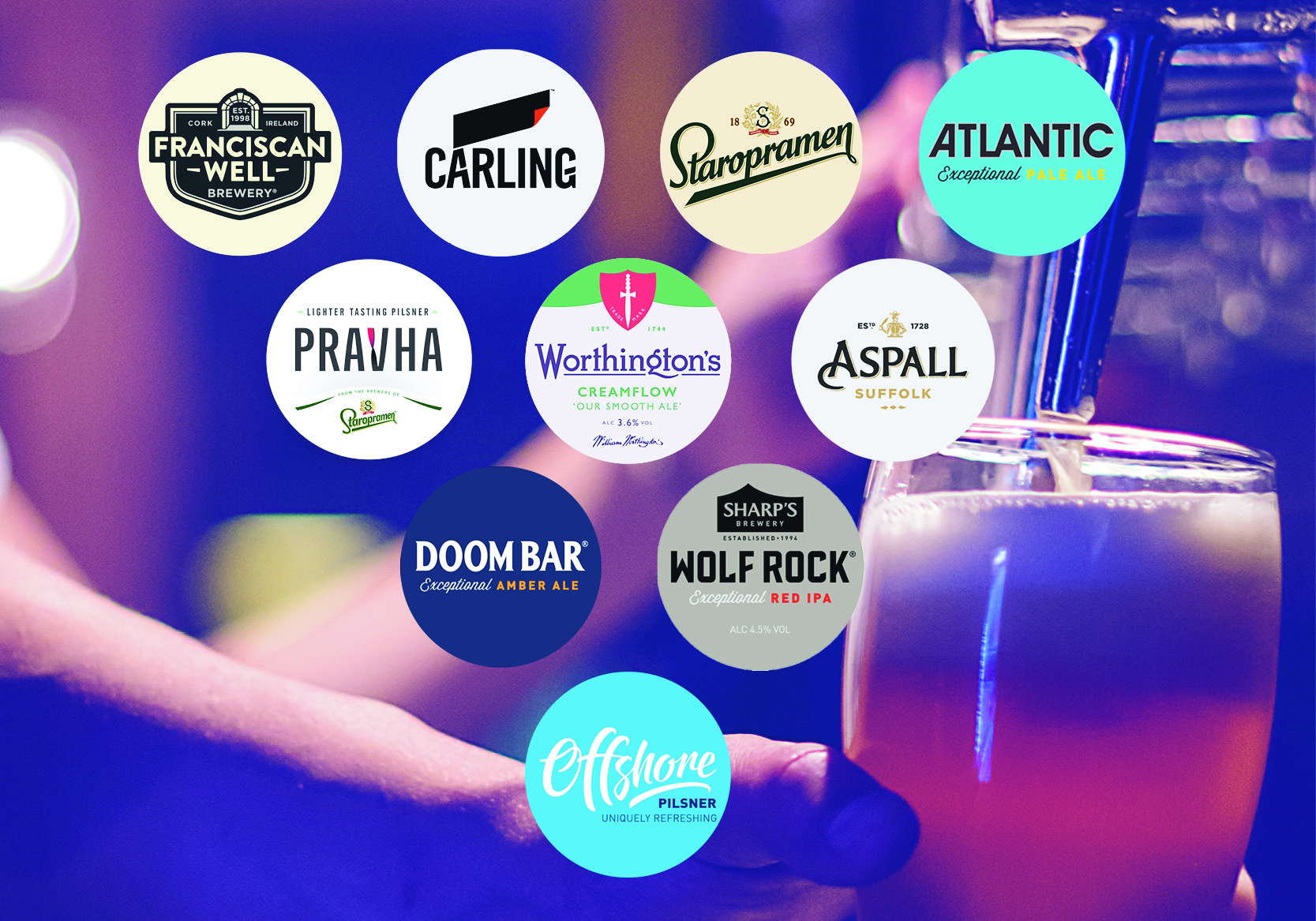 We will also be able to stock a new selection of real ales from Molson Coors' extensive offering and we will still keep our rotating Guest Ale which has proven to be a huge hit.
Our fantastic wine, spirits, VKs and other bottled products which we currently stock from Molson Coors are not changing at all and there will be many more to come.
Here's wishing you a 'Cheers to Carling', a 'Prost to Pravha' and a 'Santé to Sharps Atlantic'!!